14 okt: 11.00 – 16.00 Mobiele showroom op de markt van Beverwijk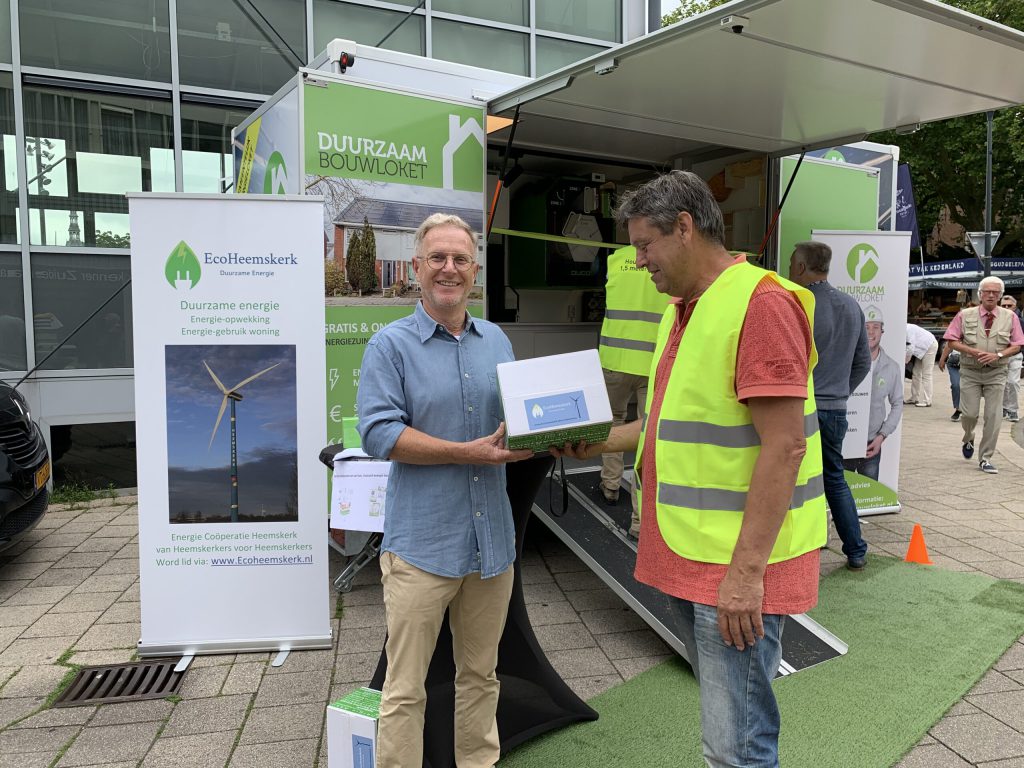 Op woensdag 14 oktober komt de gloednieuwe Mobiele Showroom Energiezuinig Wonen voor het eerst in Beverwijk, op de markt.
Je kunt er van alles te weten komen over hoe je thuis op je energieverbruik kunt besparen. Bijv. met kleine maatregelen, zoals het aanbrengen van tochtstrips of het slimmer gebruiken van de verwarming. Maar ook door het aanbrengen van vloer- of spouwmuurisolatie, of door zonnepanelen te plaatsen op je dak.
Van 11 tot 16 uur kan iedereen een bezoek brengen aan de mobiele showroom op de Breestraat, waar allerlei energiebesparings- en isolatiemogelijkheden in de praktijk zijn te zien. Uiteraard kunnen de bezoekers ook vragen stellen en informatie meekrijgen.
Om 11.15 zal wethouder H.Erol de opening verrichten. Daarmee geeft hij officieel ook een start aan het Project Duurzaam Wonen, dat in Beverwijk door de Omgevingsdienst IJmond in samenwerking met de energiecoöperatie EcoBeverwijk en Klimaatroute wordt uitgevoerd.
De showroom is te vinden ter hoogte van Breestraat 15 –31. Tussen de Wereldwinkel en de ING-bank in. Conform de richtlijnen van de overheid zijn er beschermingsmaatregelen getroffen i.v.m. het coronavirus.